INTRODUCTION
Google Business allows you to present your business information across Google maps & Google search results. The same can be said for Bing & other search engines.
This helps you to dominant the branded search & also the local search on your product, service, or industry-related services.
You can generate more calls, leads, sales & store visits using free Google business services & with us, these numbers can be even more.
HOW IT CAN HELP YOUR BUSINESS?
Google business listing is much more than just sharing the basic information about your business, products & services. Below are a few advantages of having a Google business listing.
1. APPEAR IN LOCAL SEARCH
Google business listing can help you to appear in the local search result page & also in Google map on your brand as well as industry, product, service-related keywords.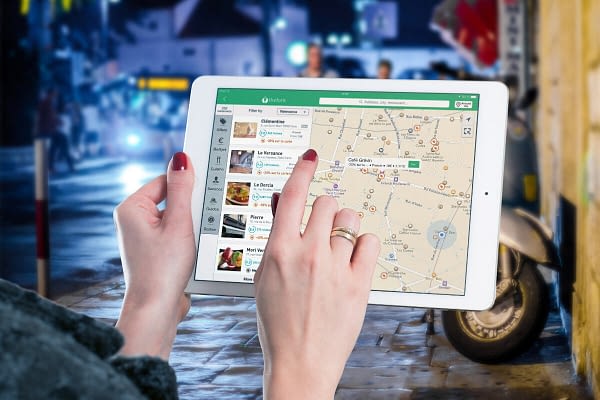 2. POST DAILY & RUN ADS
You can post daily on your Google listing account. This way you can share daily offers, new launches, important news & other information with your users. You can also run local ads.
3. GET REVIEWS FOR YOUR BUSINESS
Reviews are the most important trust factor when it comes to buying your products or services & Google listing is the best place to look for reviews of a business.
4. VIRTUAL TOUR FOR YOUR STORE
If you run a store such as a jewelry shop then you can offer your users a 360-degree virtual tour of your store allow them to view your products before giving you a visit.
5. GET BOOKINGS & APPPOINTMENTS
Nowadays, Google's business listing has evolved. It can help your users to book a table or request an appointment form your Google listing itself. Your users can even send you a message.
HOW YOU CAN USE GOOGLE MY BUSINESS?
If you want Google My Business to help your business then you must use them in the best way possible. Here are the three ways it can be used:
1. LISTING WITH VIRTUAL TOUR
If you have not claimed your Google listing account or it is not optimized to fetch you optimum results then you can opt for this service.
This includes a photo shoot of your office or store with a 360-degree virtual tour & search engine optimized content about your business, products & services.
This way you can dominant branded search results as well as local search results.
2. REVIEW MANAGEMENT
Reviews can be good, bad & spammy & all the three of them are needed to be managed.
Replying to good reviews helps you to build trust & loyalty of your customers whereas bad reviews are feedback & replying to them can help them find a solution.
Spamming reviews are needed to be removed immediately or else it can affect your brand reputation.
At Wilson Wings, we take care of all the three of them daily.
3. POSTING & ANSWERING QA
Google posts can help your users to get weekly updates about your business & bring your more engagements & sales.
These posts can be about new offers, events or any other important information about your business.
Similarly, Google QA can help you to respond to your user's inquiry & you can also have an FAQ list to answer the most repeated questions.
CONCLUSION
If you are a local business owner, Google My Business is alone capable of generating leads & sales for your business.

Do give it a try. If something is confusing, please let us know in the comments. We will try our best to help you out.